today is the first Friday of MARCH and that means spring is on the way! and being that it is the first Friday of the month, it also means it is time for my crush of the month giveaway! i have been so blessed by you and all my readers that it is time to give back! each month i giveaway one of my favorite things. today i am co-hosting with Bailey of Becoming Bailey to bring one of my favorite things ever – a 16 x 20 canvas of choice from Naptime Diaries (an $85 value!!!)
i think scripture is so important and not only should we spend time in God's word in the morning, but we should fill our hearts with it! there are many ways to do that, memorization being the obvious one, but another way is to fill your home with scripture. Naptime Diaries values that too and their desire is to help you fill your home with scripture! i love that!
YOUR CHANCE TO WIN! this giveaway is run via rafflecopter with plenty of chances to enter! in exactly one week the giveaway will close, one winner will be selected at random and announced! all entries will be verified, so please play by the rules!

this giveaway is sponsored by the following wonderful ladies: Jess of Jess Vartanian, Ruth of Isn't that Sew, Jessica of Bespangled Jewelry, Meg of Me with Three, Carla of Year of the Fairy Tale, Chantel of Harvest of Blessings, Meg of Rivers & Roads, Amanda of Keeping up with the Jayneses, Keizra of 27th + Luxe, and Beka of Sunshine to the Square Inch . if you would like to be one of the sponsors for the next CRUSH OF THE MONTH GIVEAWAY become a sponsor! you can find more information by clicking here and for 10% off advertisement options use code CRUSH at checkout!
PLEASE, PLEASE play by the rules and GOOD LUCK!!!
ALSO
i am co hosting with Susannah for the Faith and Fellowship link-up! i love this time for us to join together as a body of Christ and get to know and encourage our sisters in Christ! the rules are simple, link up any and all posts you've written in this past week (or dig into your archives!) that are an encouragement for the Christian community!
Faith and Fellowship Guidelines
1. Link up a post (not just the link to your blog) from the week that shares what the Lord's been doing in your life or speaking to you.
2. Put the button on your blog post or blog so that others can hear about this wonderful group of Godly women.
3. Visit as many blogs as you're able and get to know your sisters in Christ!
4. Share this blog hop on social media using #faithandfellowship or pin the button on pinterest.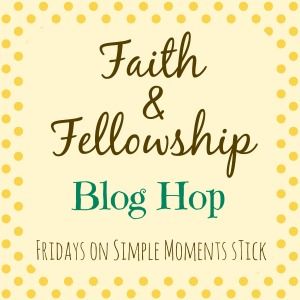 Your Host:
Your Cohosts:
If you'd like to cohost in the future, please email Susannah at susannah.kellogg (at) gmail.com